Meet Troy Schreifels
Troy Schreifels
Chief Deputy Candidate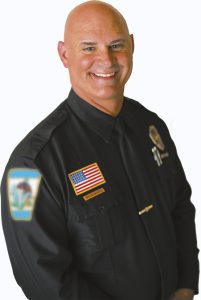 Pat Pickar, candidate for Crow Wing County Sheriff, has chosen law enforcement officer Troy Schreifels to be his running-mate and if elected will appoint him to the position of Chief Deputy. Schreifels would assist Pickar with the day to day operations and Pickar's community policing vision for the sheriff's office.  Schreifels will be instrumental in implementing those strategies in two core areas,  continued collaboration in community relations and more active patrols in all neighborhoods and townships within Crow Wing County.
Pickar chose Schreifels to be the 2nd in command because he feels that Schreifels mirrors Pickar's dedication to the community.  Pickar and Schreifels as two of the top chief law-enforcement officers in the county will continue to foster positive community relations.  Having a team like Pickar for Sheriff and Schreifels as his Chief Deputy, means we can all get excited about the possibilities of having two leaders, dedicated to our community.
Family
Schreifels has been married to his wife Julie for 23 years.  Julie is a teacher in the Brainerd School District. They have two children that graduated from Brainerd High School.  Serena is attending college at Gustavus and Evan is at Norwich, a private military college.  The family are members of the Trinity Lutheran Church in Brainerd.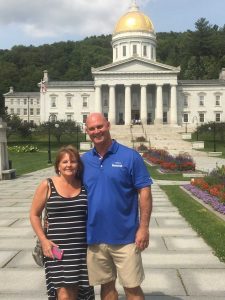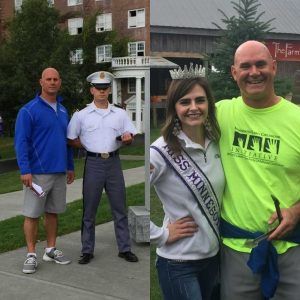 Community Involvement
Dedication to our community explains Schreifels' passion for staying active in volunteering and being part of many community organizations.  Schreifels is on  the board of directors for the Mid Minnesota Women's Center, Alex and Brandon Safety Center and Brainerd Area Youth (BAY) Ministries.  Schreifels participates in the Walk a Mile in Her Shoes and is part of the newly formed Mental Health Focus Team.  This team is a collaboration of entities from the Brainerd School District, mental health professionals, students and community leaders.  Schreifels is also dedicated to our youth by being involved in the Brainerd Lakes Early Childhood Coalition, Lutheran Social Services Youth Advisory Board, Brainerd-Baxter Youth Center and Brainerd Warrior Football Association.  Former State Representative John Ward says, "Officer Schreifels is one of the most dedicated, giving, hard-working & caring individuals in our area.  He will be a great law enforcement leader for all of us, but especially our children."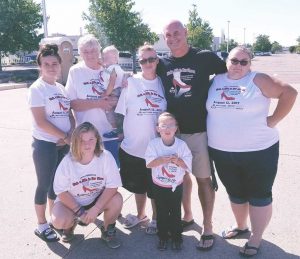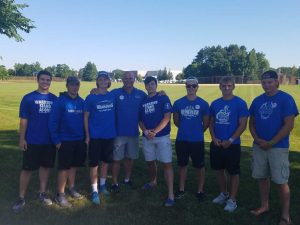 Law Enforcement Experience
Schreifels has over twenty-seven years of law enforcement experience.  The first five years with the Breezy Point Police Department and the last twenty-two years with the Brainerd Police Department.  Schreifels was promoted to the position of patrol sergeant in 2007 and supervised a team of patrol officers.  Schreifels has been the school resource officer for the past twelve years at the Brainerd High School.
Schreifels was also assigned as a narcotics agent to the Net VI Drug Task Force for two years.  Schreifels was responsible for the proactive investigations and prosecution of individuals involved in illegal drug activity.  This was a multi-agency and multi-jurisdictional task force that included Crow Wing, Aitkin, Wadena, Cass and Morrison counties.
Schreifels took on other leadership roles to include being the departments firearms, defensive tactics and use of force instructor.  Schreifels is assigned as a field training officer and is active in the ALICE training in the community.  Schreifels was on the Crow Wing County Tactical Response Team for five years and served as a patrol sergeant for one year.  Schreifels has been a law enforcement instructor at the Central Lakes College Campus for the past twelve years.  Schreifels was also the 2002 Crow Wing County Police Officer of The Year.  Longtime friend Stewart Mills III says, "For the last twenty-seven years, Troy has been one of the most respected law enforcement officers and leaders in our community.  Few have matched Troy's dedication."